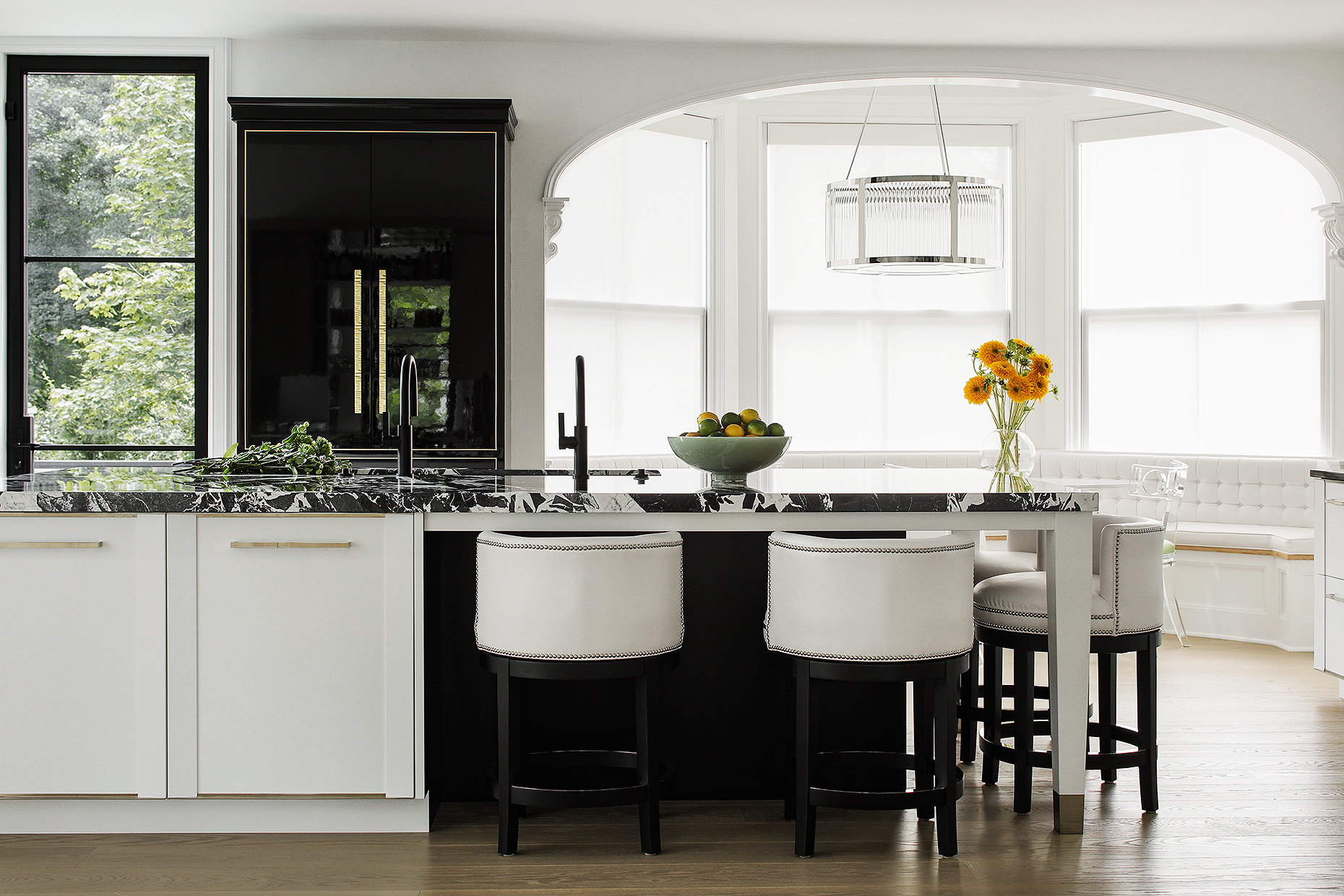 Rooms Designed
Kitchen
Beverage Area
Dry Goods Pantry
Bathroom Vanities
Mudroom
Basement Bar
Personalized Features
Custom cabinetry door with integrated polished nickel
Dish armoire in high sheen black with brass chamfer
Interior window with views from kitchen to family room
Bleached Eucalyptus beverage area
Mudroom with leather clad lockers
History
A Victorian home given a fresh perspective
for a fun-loving family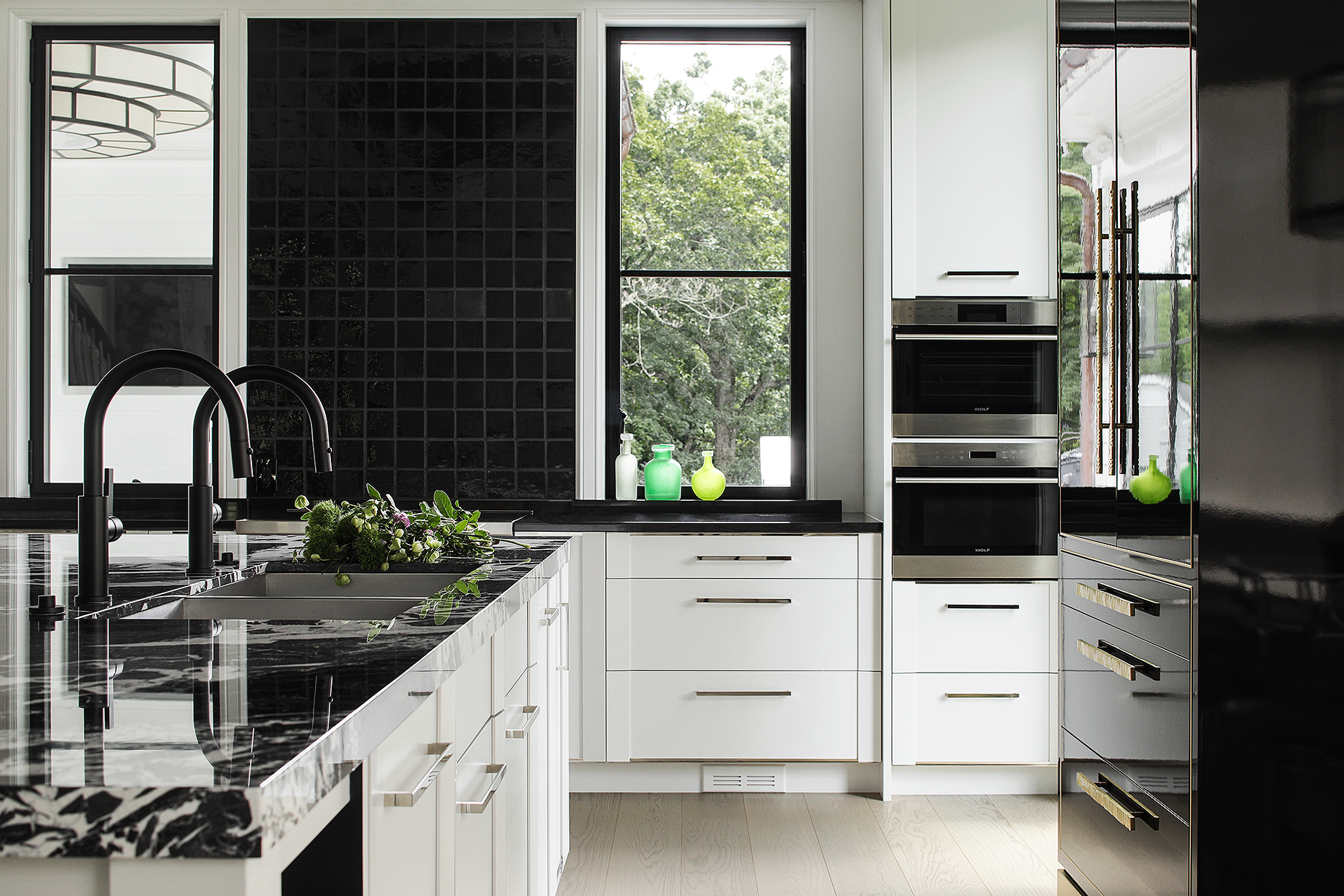 This custom armoire holds all the tabletop with elegance. The high gloss black paint paired with the brass metal chamfer dresses up a would be utilitarian cabinet, while the jewelry-like hardware adds another layer of glam. ​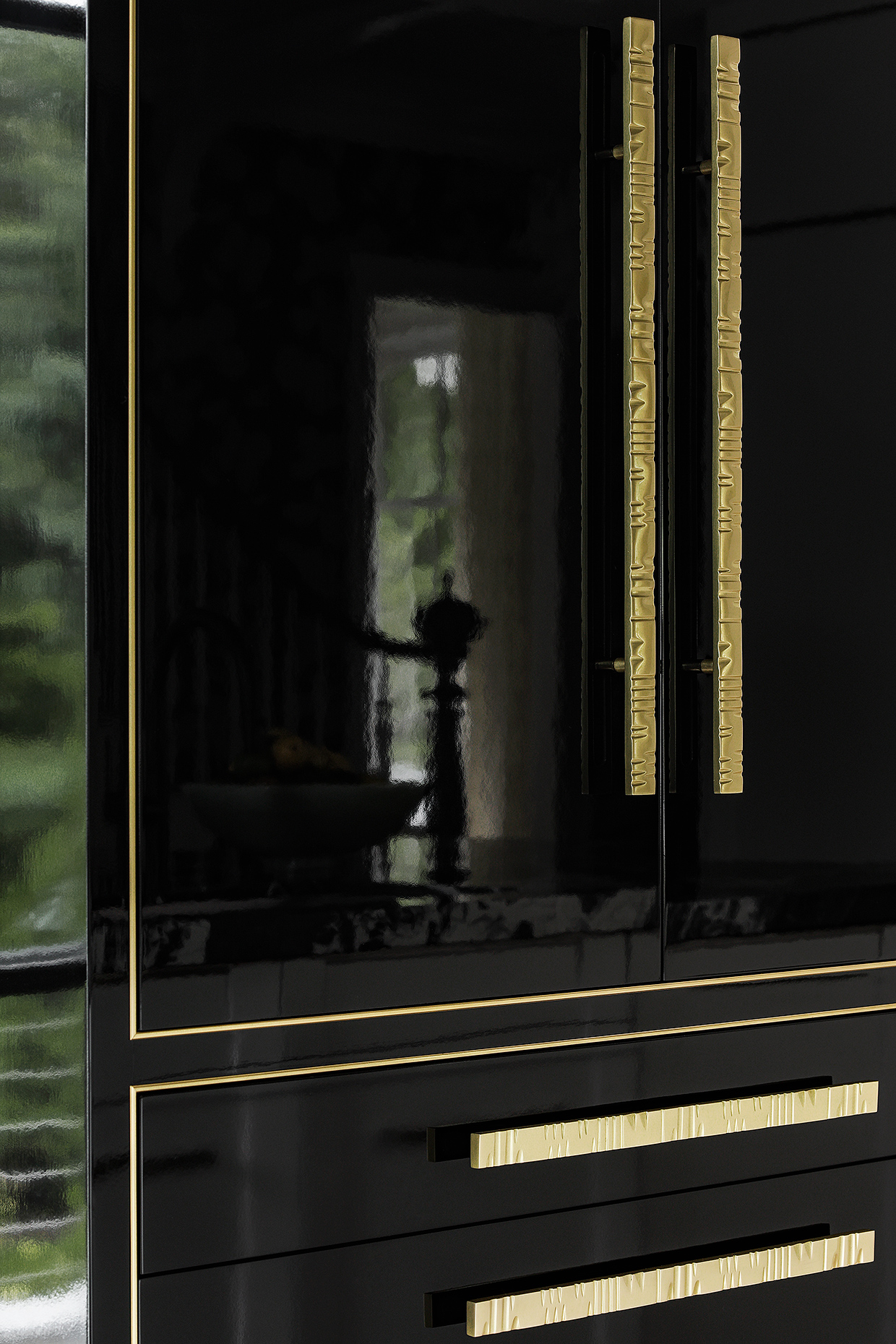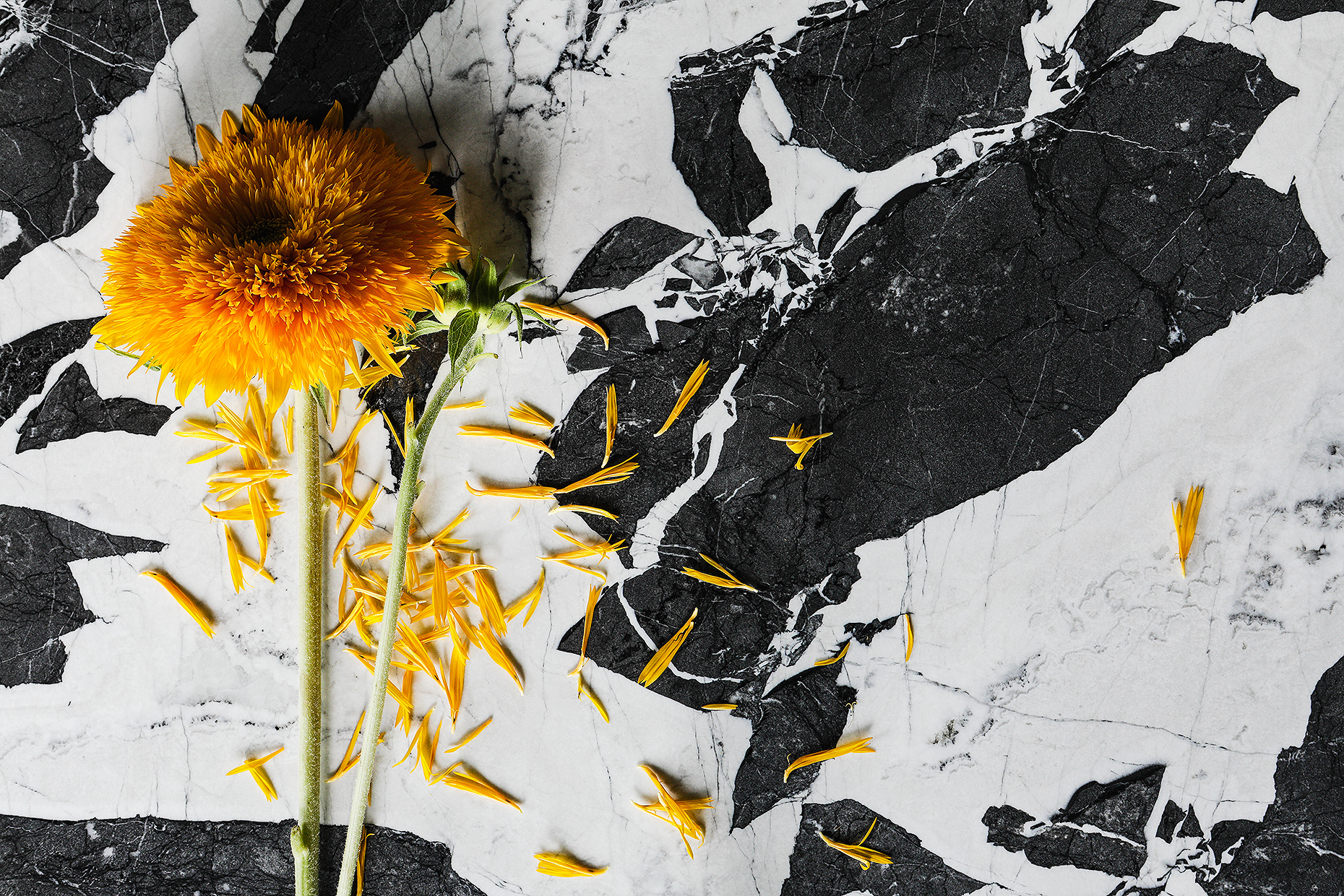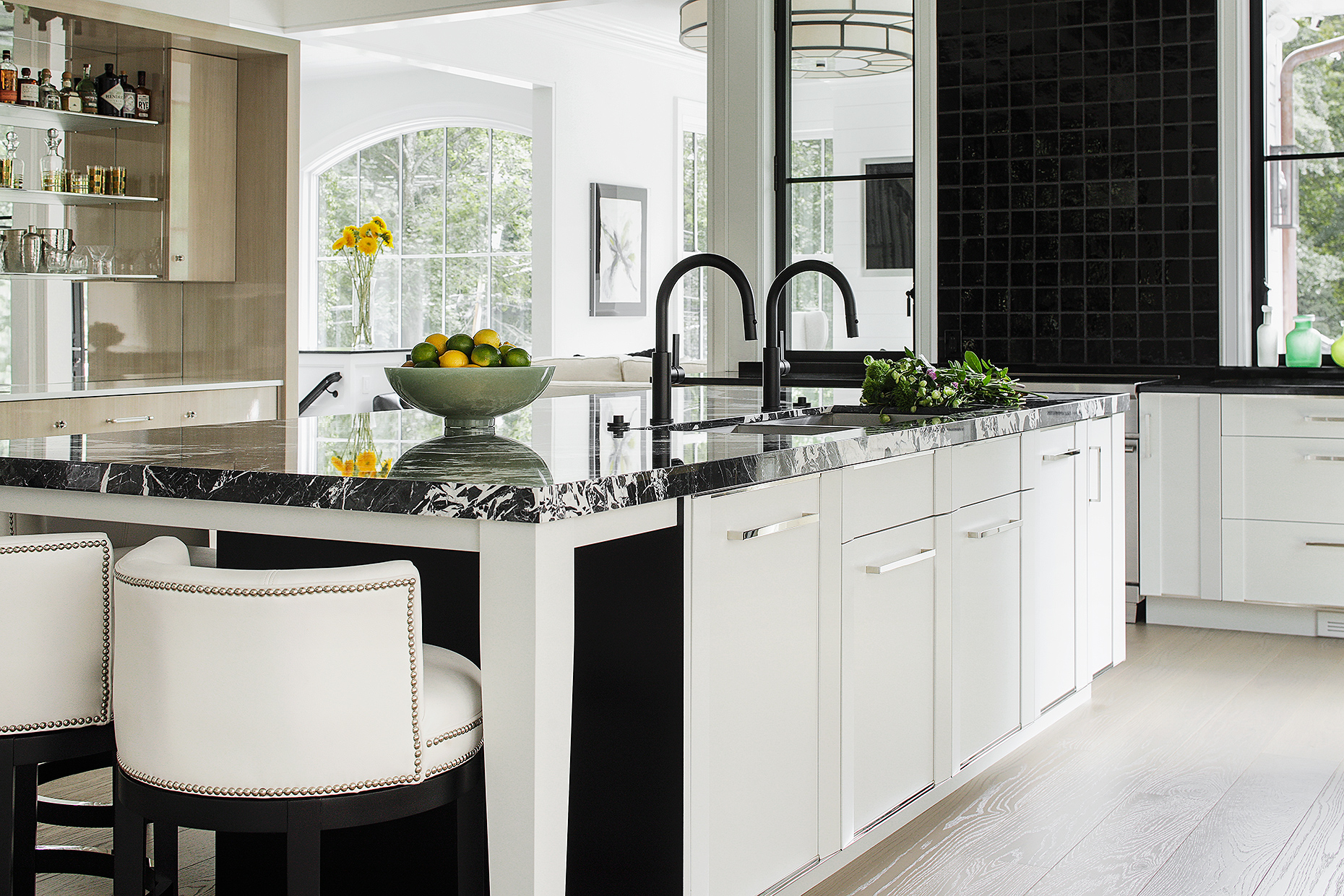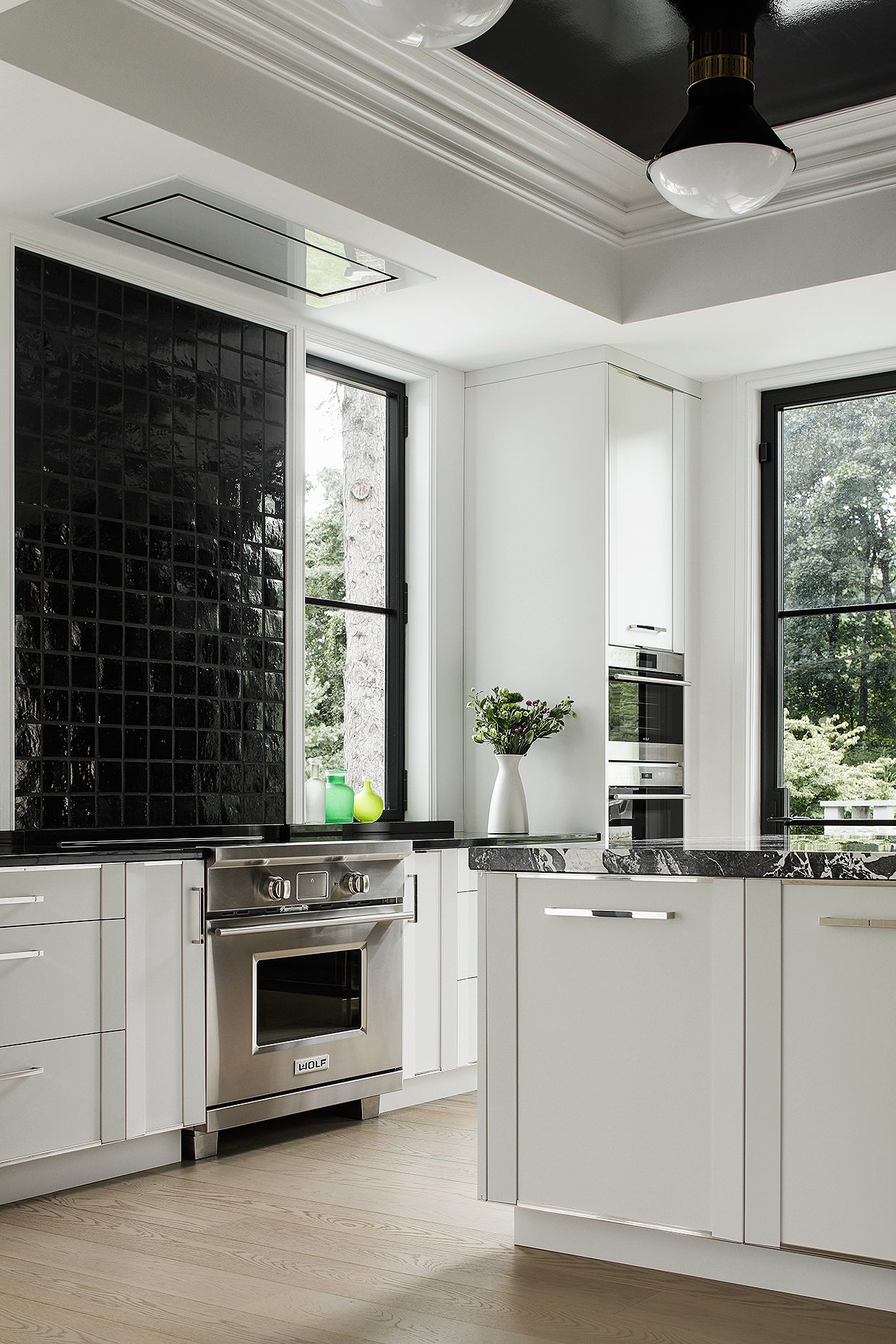 The concealed hood lets the zellige tiles shimmer on the range wall while the lacquered ceiling ​adds another reflective surface to this black and white kitchen.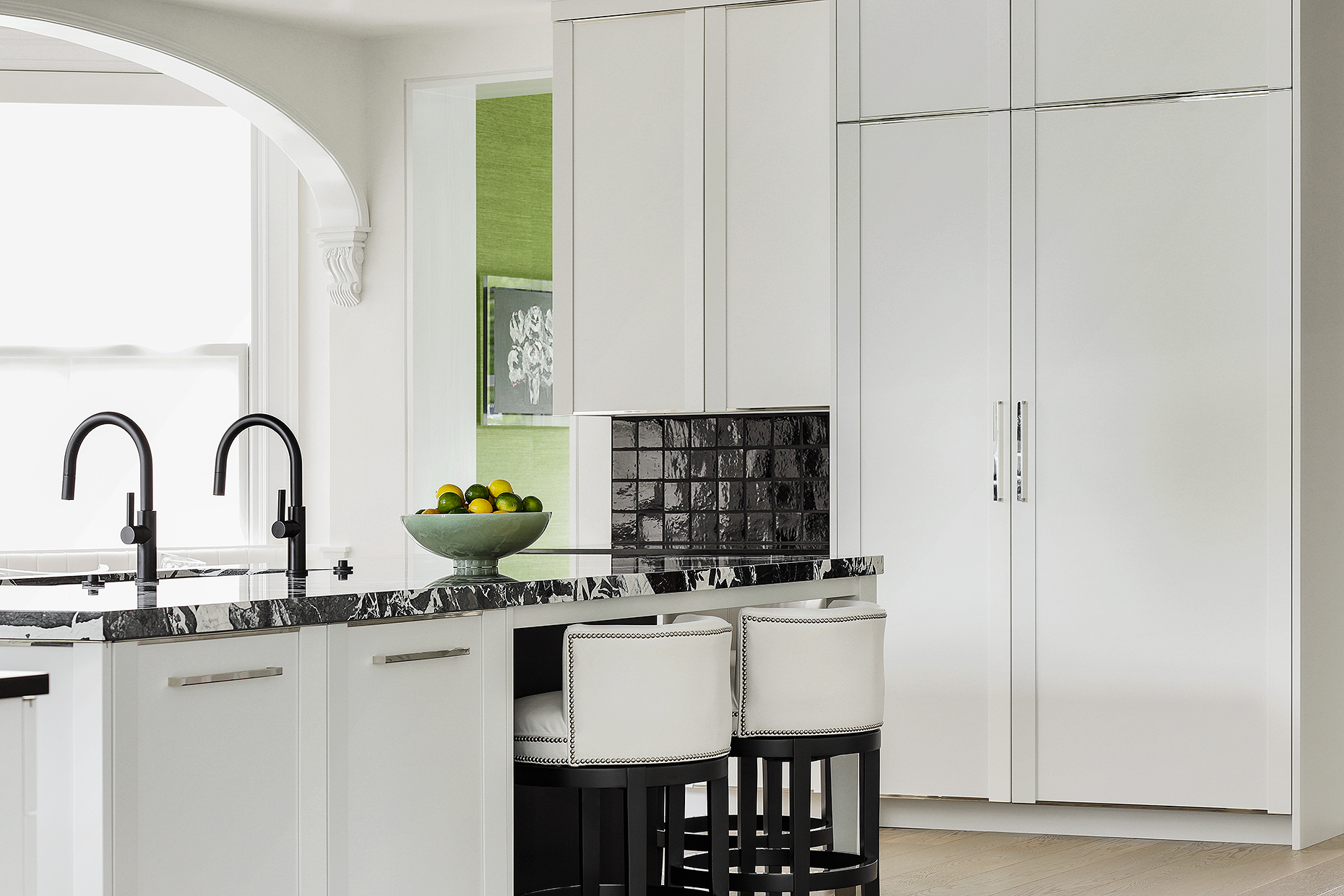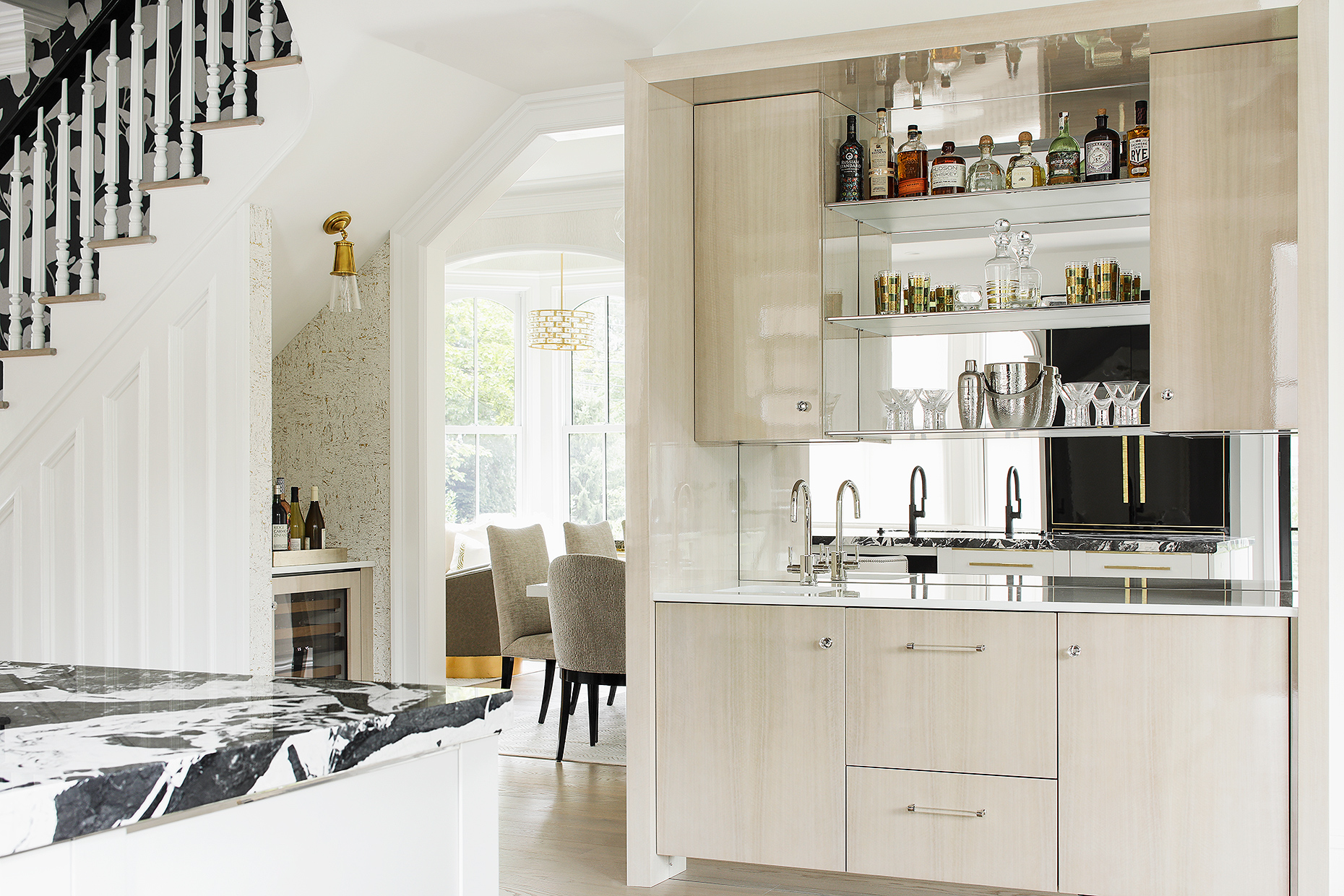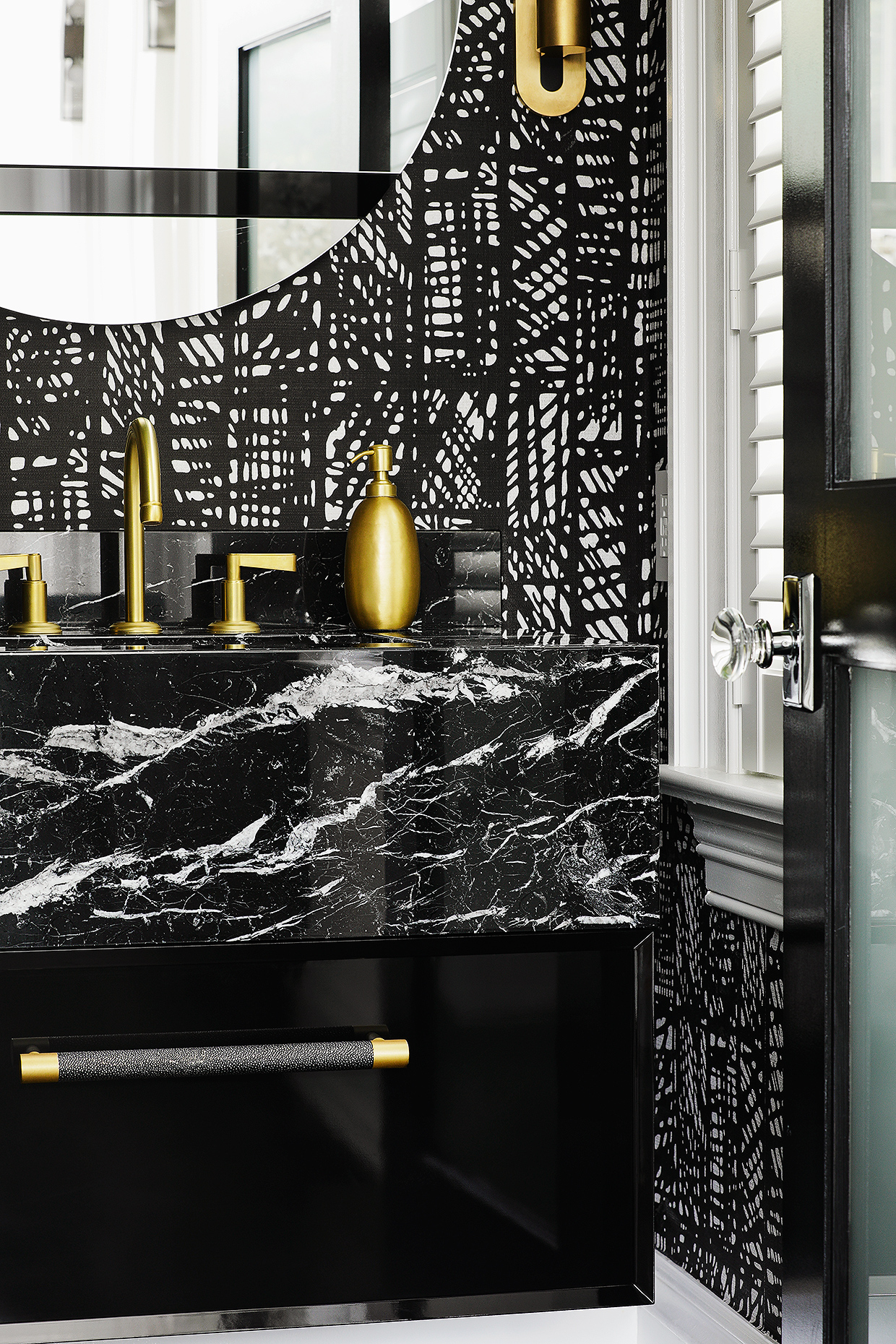 Merging the classic stone slabs with the floating vanities creates a transitional timelessness.